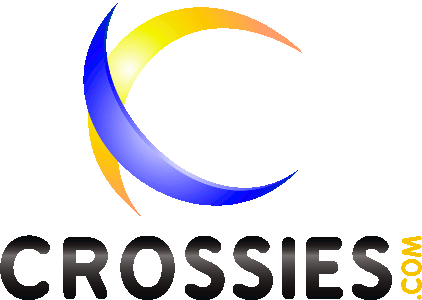 A short history of Crossies
Crossies began as an idea in early 2004 as an alternative to the DRM laden iTunes which required re-purchasing all of your own music. We began working on technology related to remote physical media ownership and management and built a working prototype of all the required systems. We applied for a patent on our technology in 2006.
We were never able to attract any interest from investors, so the prototype system was never re-written for production and remained just an interesting tech demo with occasional improvements and pitches for several years. In 2014 we began working with another startup called VidAngel that was able to raise $10M based on the patent and the technology we had, but they ran into legal challenges over their implementation of the model in 2016. In late 2018 we began to see that the fracturing streaming market was ripe for disruption, and we began to re-examine the possibility of launching, while avoiding the mistakes we believe VidAngel made. In summer 2019 we entered YC startup school, and began re-exploring the code with an eye toward launch. In October 2019 we signed a purchase contract for a large warehouse in Arkansas. On Friday, December 13th 2019, John Fenley read the article on The Verge about Murfie shutting down, and immediately bought a plane ticket from Utah to Wisconsin with the intent of tracking down the people involved to try to solve the problem. By Tuesday the 17th, John Fenley had met with everyone involved, and determined that the media truly could be saved. On Dec 22nd he proposed the plan of resurrecting Murfie (which had been dissolved) for a sale to Crossies. The parties in Madison worked tirelessly to accomplish the tremendously heroic task of bringing Murfie back to life. On January 23rd 2020, the deal was struck, transferring all of the assets of Murfie to Crossies LLC.
Now the work of rebuilding begins. We will attempt to be as transparent as possible as we rebuild the Murfie website, handle any returns if they are still wanted, and restore everyone's access to their music.
John Fenley
Founder, Crossies.com
John@Crossies.com
(801)427-3532
@pontifier
Warehouse
We store physical media in our warehouse. Books, CDs, VHS, DVD and Blu-ray sit on shelves, never moving, yet being traded and used constantly.
Market
Our marketplace turns dead formats into valuable commodities. Transactions happen instantly. ownership of items in the warehouse, and funds in accounts change owners at a blistering pace, and with only a small transaction fee. The market makes buying and selling so easy you'll be amazed.
Access
All the media you own is accessible on a diverse range of devices. We strive for things to work everywhere. Files are available in multiple qualities, for streaming or download an unlimited number of times. Never worry about deleting your local copies, you can always get them again.